Gifts & Graces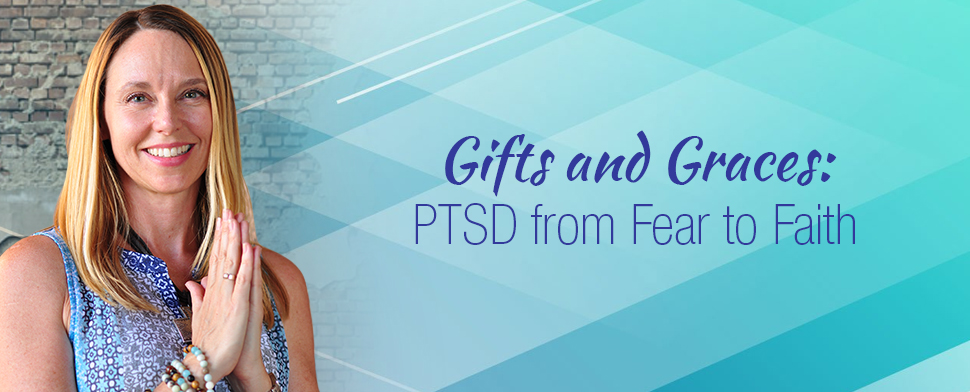 Gifts and Graces
PTSD ~ From Fear to Faith

With Shelley Tom
Shelley Tom is a Licensed Professional Counselor, Yoga Instructor, Educator and Dean of Education at Southwest Institute of Healing Arts. In her role as a therapist, she has worked closely with clients and families healing from trauma. Shelley shares her somatic-focused and spiritual approach to healing in her role as Dean of Education and Educator at SWIHA. Shelley is passionate about helping people connect with their authentic selves while empowering them to live their fullest lives.
Post Trauma Stress Disorder (PTSD) is a growing cause for concern. Eight percent of Americans are diagnosed with PTSD and 70% of adults have experienced a traumatic event (PTSDUnited.org).
Whether one meet the criteria for the formal diagnosis of PTSD or has experienced a trauma, post-traumatic stress can create significant problems in one's life and relationships. When a loved-one experiences trauma, it impacts the entire family system. We have a tendency to frame trauma as a negative experience, however, how might living through a trauma actually help us reach our fullest potential and actually help us grow as human beings? Shelley will take us through the journey of healing from trauma and explore how when one learns to move out of fear and into faith, post-traumatic growth occurs. What can we learn from those who are not only surviving, but thriving after trauma? Come explore the depths of personal healing through the lens of faith with Shelley.
At 7:30pm complimentary sessions offered are:
Life Coaching, Toe Reading and Energy Therapies.
Complimentary Event
Please RSVP to rsvp@swiha.edu
Event Location
Southwest Institute of Healing Arts
1100 E. Apache Blvd.
Tempe, AZ 85281