Yoga Program Instructors
200 Hour Yoga Program Instructors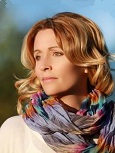 Laura McKinzie, E-RYT 500
Laura fell in love with yoga over 15 years ago and has returned to her mat over and over for the peace, stillness, and joy she finds in that space. She has discovered a way of living and being that brings so much fullness to life and this is what she shares with her yoga students. Through her years of training, she supports her students in navigating the individual path they are on. With a nurturing and loving spirit she guides each student to open up to their own uniqueness and inner strength. Laura has been teaching yoga for over a decade and is registered with the Yoga Alliance as an experienced teacher at the 500 hour level (E-RYT 500). She is currently a lead instructor for the 200 hour "Unity" Yoga Teacher Training Program at Southwest Institute of Healing Arts in Tempe, Arizona. She is also a certified Yoga Nidra Facilitator. Through her years of experience, she creates and adapts classes for the individual student, making yoga accessible to all bodies. Watching students shift from practicing their yoga into Being Yoga is one of the greatest gifts. Laura creates space for students to connect to the peace and joy that they truly are!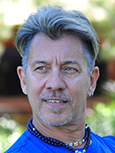 Will Zecco, E-RYT 500
Will stared his journey in yoga as a path to find focus and balance in his life. Not long into his training the realization came that it is his calling to be a yoga teacher. With that realization the desire to train the teachers was born. With over 40 years of teaching experience under his belt the it seemed to be the perfect fit. Completing his 600 hr. Yoga Teacher training, Will is currently Yoga Alliance registered as an experienced Yoga Teacher 500 level. (E-RYT 500). Currently as Lead Instructor for 200 Hr Unity of Yoga Teacher training Program at Southwest Institute of Healing Arts – Spirit of Yoga. Will also teaches Business Yoga for the Advanced program, He is a Gong Master and offers a Sound Healing Training that includes Yoga of the Voice, Crystal Singing Bowls and Gong Healing. Will is also Co-Owner of Yoga Rocks the Park Nationally and Phoenix events. He has the honor of presenting at the Sedona Yoga Festival, The Flagstaff Yoga Festival. Will is a certified trainer for Broga Yoga and as well as Yoga Nidra and Hathagong and Co–Owner of YogaManwear getting ready to launch in 2016 a line of men's yoga clothing.. Will is also an ordained Minister with the Universal Brotherhood and is Manager of the Entrepreneurial Division / Success Center. Serving as a teacher, mentor and business coach for our on campus and online students, offering support and guidance in building and running a business and provides support and guidance to move the students to the greatest expression and discover their gifts. A singer, business coach and a motivational speaker, Will's greatest passion is to serve others with an open heart and supporting individuals to Find their Voice. Namaste!
600 and 800 Hour Yoga Program Instructors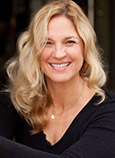 Jane Mayer Gleason, E-RYT 500
A veteran of the yoga practice, Jane experienced her first yoga class at a young age, over 30 years ago, and has committed herself to not just sharing the practice for the last 12 years, but to living it daily. Studying with master teachers, gaining insight through intensive trainings in varying styles and methods, and becoming certified at the highest levels, Jane takes the yoga journey to heart. She has the utmost respect for the joy it can bring to her personally and marvels at how it continues to hearten and inspire others in the many circles she teaches.
Jane journeyed through yoga owning and operating her own yoga studio, writing curriculum for and teaching multiple yoga teacher training programs for her own school and other studios, leading hundreds of group classes, and holding private sessions and workshops. Though Jane has reached a mastery level of teaching focusing on Intention-driven Hatha yoga, she approaches each day as a new beginner with fresh eyes, open mind and listens carefully to a greater intelligence than her own. Jane welcomes each student she encounters with love and respect and is constantly moved by the bold brave souls that join her on this journey. Jane currently teaches advanced curriculum for SWIHA's Yoga Teacher Training program.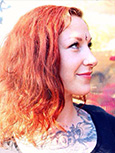 Izzi Sunnes, RYT 200 & Hatha-Gong™ Master
Izzi began her yogic path while still living in her home state, Iowa. After taking a yoga class in college she began to study human energy and the chakra system. Seeking a deeper connection to holistic wellbeing, Izzi now calls the desert her home, and teaches Hatha-Gong™ and Vinyasa/Flow Yoga, leads Gong Meditations, and teaches Herbal Medicine Making. She brings welcome to the Spirit of all beings, encouraging her students to approach their practice with laughter, self-reflection, contemplation, mindful awareness, and curiosity. With a focus on aligning spiritual concepts with breath, body, and soul, she combines existential inquires with humor and compassion. Izzi holds a BA in Psychology and is also a certified Herbalist. Currently her favorite yoga pose is Matsyasana (Fish). She loves to make music, draw mandala designs, cook and bake, whip up herbal remedies, and play with kitties.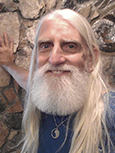 Earle Duskey, ERYT 200 /RYT 500
Earle set out on a path to a healthier lifestyle in 1985 by joining a local ATA Taekwondo club in East Mesa. After achieving the rank of 3rd degree black belt and having his own school in Payson, AZ, he moved back to the valley to begin a new career in massage. Graduate of Southwest Institute of Healing Arts in 1994. In 2002, back for more yoga and life coaching to begin with. Ana Lunaria, Jeff Martens, Cain Carroll and Michelle Dante were his instructors in the yoga program. Earle's other favorite Instructors included Anusara Inspired, Christy Burnette, Desiree Rumbaugh and Yin Yoga by Paul Grilley (All time favorite instructor). Chanting with Nicolai Bachman and second most favorite is Kamini Desai with Yoga Nidra Certification. Brian Legare for my advanced level of Yoga Wall training is another favorite.
He loves to blend his massage and yoga into the self-healing art it is. Earle managed the SWIHA Yoga studio for two years in 2006 and 2007. Graduate of the Advanced Yoga Training at Spirit of Yoga. 800 hr Yoga Therapy Training, Level 2 Yoga Wall Training, Yin, Restorative, Yoga Nidra, Etc. Other certifications include, Life Coaching, Hypno/timeline/NLP, Master Toe-reading, Reiki Master, Massage Instructor for 11 years, and ordained in the Spiritual Studies program since December 4, 2009. Earle's favorite yoga class is a mixture of all of them within the week. However the ones that stand out are the one's done with his beautiful Theresa by his side.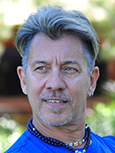 Will Zecco, RYT 500, Hatha-Gong™ Master, Transformational Coach
Will's journey into yoga has been a life changing experience. He complete his 200 teacher training in 2011 and just recently completed his 500 hour teacher training at the end of 2013. A graduate of the Spirit of Yoga/Southwest Institute of Healing Arts and had the honor of training with Mary Bruce. In addition to his yoga training Will has completed his certification in Hatha-Gong™ and is a certified gong master as well as Transformation Yoga Coaching, Polarity 1, Yoga of the Voice/ Kirtan. With experience in education for over 30 years, a singer and ordained minister, it is Will's vision to take Music, Movement and Meditation and bring it out into the world.
Specialty Program Instructors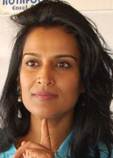 Kamini Desai, PhD, E-RYT 500, Yoga Nidra
Yoga Alliance approved Teacher.
Experiential teacher welcomed in over 10 countries around the world ~ developer of the core program curriculum of the Amrit Yoga Institute – including the Yoga Nidra Professional Training ~ committed to combining mindfulness-based techniques with modern psychology.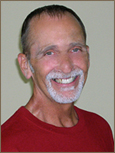 Duane Armitage, E-RYT500, Hatha-Gong™
E-RYT 200, RYT 500 has over 2,000 hours of teaching experience. He obtained his 200 hour certification at Southwest Institute of Healing Arts Yoga Teacher Training Program and completed the 500 hour Master Teachers Program at Inner Vision Yoga. He currently teaches one of the 200 hour (YTT) programs at Spirit of Yoga in Tempe, Arizona. Duane also teaches Philosophy and Energy Anatomy in the schools Advanced Program.
Having created the innovative practice of Hatha-Gong™ in 2010, Duane introduced it to the public in January 2011 at Southwest Institute of Healing Arts. The response has been so enthusiastic that currently there are regularly scheduled Hatha-Gong™ classes being taught throughout the Phoenix area and Southern California. www.Hatha-Gong.com