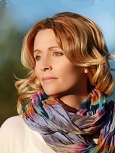 Laura McKinzie,
E-RYT 500
Laura fell in love with yoga over 15 years ago and has returned to her mat over and over for the peace, stillness, and joy she finds in that space. She has discovered a way of living and being that brings so much fullness to life and this is what she shares with her yoga students. Through her years of training, she supports her students in navigating the individual path they are on. With a nurturing and loving spirit she guides each student to open up to their own uniqueness and inner strength.
Laura has been teaching yoga for over a decade and is registered with the Yoga Alliance as an experienced teacher at the 500 hour level (E-RYT 500). She is currently a lead instructor for the 200 hour "Unity" Yoga Teacher Training Program at Southwest Institute of Healing Arts in Tempe, Arizona. She is also a certified Yoga Nidra Facilitator. Through her years of experience, she creates and adapts classes for the individual student, making yoga accessible to all bodies.
Watching students shift from practicing their yoga into Being Yoga is one of the greatest gifts. Laura creates space for students to connect to the peace and joy that they truly are!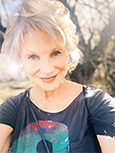 KC Miller,
YTT 500
Founder/owner of SWIHA & Spirit of Yoga, KC Miller has served for over 25 years on the educational team for SWIHA's UNITY YOGA teacher training programs, and teaches in both the YTT-200 hour program, as well as in the Advanced Yoga Therapy Program. Transformational Yoga Coaching is her signature course.
As a long time yogi, KC Miller has had opportunity to study with Michael Lee, founder of Phoenix Rising Yoga Therapy, Gurudev Amrit Desai, founder of Kripalu & Amrit Yoga Institute, Mark Whitfill, author of Heart of Yoga, and Lorin Roche, author of Radiance Sutras. Within the last year KC completed the Yoga Alliance approved 200-hour Radiance Sutra Instinctive Meditation Teacher Training.
KC has a deep love for the yoga sutras, is a long time student of A Course In Miracles, and is a Life Coach, polarity practitioner, reflexologist, yoga therapy. She is the author of Toe Reading: Are You Walking Your Destined Path, add many blog articles.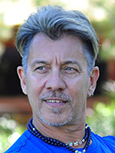 Will Zecco,
RYT 500, Hatha-Gong™ Master, Transformational Coach
Will's journey into yoga has been a life changing experience. He complete his 200 teacher training in 2011 and just recently completed his 500 hour teacher training at the end of 2013. A graduate of the Spirit of Yoga/Southwest Institute of Healing Arts and had the honor of training with Mary Bruce. In addition to his yoga training Will has completed his certification in Hatha-Gong™ and is a certified gong master as well as Transformation Yoga Coaching, Polarity 1, Yoga of the Voice/ Kirtan. With experience in education for over 30 years, a singer and ordained minister, it is Will's vision to take Music, Movement and Meditation and bring it out into the world.
Specialty Program Instructors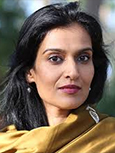 Kamini Desai,
PhD, E-RYT 500, Yoga Nidra
Yoga Alliance approved Teacher.
Experiential teacher welcomed in over 10 countries around the world ~ developer of the core program curriculum of the Amrit Yoga Institute – including the Yoga Nidra Professional Training ~ committed to combining mindfulness-based techniques with modern psychology.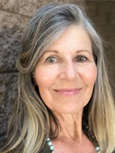 Rhonda Vroman – I Am Yoga TherapyTM/ Yoga Body Psychology
MBA, ERYT-500, YACEP
After sampling different approaches, Rhonda Vroman knew she had found 'home' with the lineage of Swami Kripalu, under the teachings of Kamini Desai and her father Yogi Amrit Desai. She is passionate about introducing this practice to people, to help clients heal and students learn how to guide in this modality.
Certified in Body Psychology/Yoga Therapy and Integral Breath Therapy, her training also includes Engineering and MBA degrees, RYT 500+ and practices inviting body/mind/heart/soul connection. Guiding clients and students as they access a place of inner knowing where wisdom is received is profoundly rewarding for Rhonda, for it is in this place answers previously sought externally are internally sourced. She is honored to be guiding the I AM Yoga Therapy™/ Body Psychology course at SWIHA.