Yoga Program Instructors
200 Hour Yoga Program Instructors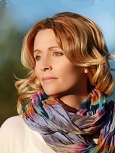 Laura McKinzie, E-RYT 500
Laura fell in love with yoga over 15 years ago and has returned to her mat over and over for the peace, stillness, and joy she finds in that space. She has discovered a way of living and being that brings so much fullness to life and this is what she shares with her yoga students. Through her years of training, she supports her students in navigating the individual path they are on. With a nurturing and loving spirit she guides each student to open up to their own uniqueness and inner strength. Laura has been teaching yoga for over a decade and is registered with the Yoga Alliance as an experienced teacher at the 500 hour level (E-RYT 500). She is currently a lead instructor for the 200 hour "Unity" Yoga Teacher Training Program at Southwest Institute of Healing Arts in Tempe, Arizona. She is also a certified Yoga Nidra Facilitator. Through her years of experience, she creates and adapts classes for the individual student, making yoga accessible to all bodies. Watching students shift from practicing their yoga into Being Yoga is one of the greatest gifts. Laura creates space for students to connect to the peace and joy that they truly are!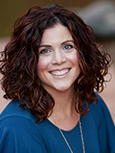 Kate Shipp, E-RYT 500
Kate's yoga journey began when she was 12 years old, when a shaman healer came into her family's life and transformed the way they lived. It was not until 14 years later that Kate would take her first asana class and discover that what she had learned all along was the philosophy and energy of Yoga. The asana is what helped her to embody the teachings. Yoga as a life-path has helped Kate heal, transform, and live her life in a spiritually embodied way. Through a consistent and regular yoga practice she realized that peace, joy, and love exist within and around her at all times. Although life is bound to give obstacles, you get to choose how you respond to them. She believes in spiritually-embodied living; where through our humanness, we share our expression of spirit to bring love and compassion into the world. It is her passion to guide students into their hearts, so they may become clear on how they can best serve in the world.
Kate serves as a Yoga Teacher Training Team. Prior to, she co-owned a yoga studio in the NW Phoenix Valley for 5 years, and has her own private practice; learning through experience the meaning of running a yogic business. She is an E-RYT 500 with certifications in Yoga, Phoenix Rising Yoga Therapy, and Yoga Nidra. She is also a Reiki Master Teacher, an Intuitive Medium, and a certified Mind, Body, Spirit Practitioner. She earned her B.S. in Marketing from Arizona State University.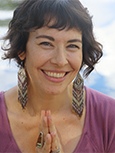 Juli Burdette, RYT200E, RYT500
Juli is grateful to serve the world by offering the gift of yoga, sound healing & meditation. Yoga was given to her 14 years ago in a time when she was struggling with debilitating addiction, anxiety & depression. Her ongoing recovery & spiritual practice is an integral part of her life and teaching. She completed her 200 hr teacher training in 2010 at the Southwest Institute of Healing Arts and has since continued learning from master teachers from around the world. As a trained vocalist, life came full circle when Juli found kirtan (sacred chanting) and sound therapy through yoga. She intuitively infuses crystal & tibetan singing bowls, drum, harmonium and her powerful voice into her classes & private sessions. As a mother, wife, clinical herbalist, sound healer, poet & intuitive energy guide, Juli believes that life in this body is a school for the soul. Her teaching & presence remind us that yoga is much more than bending into shapes. It is the Divine Consciousness of Everything that exists within & around us. Juli strives to be a gentle & supportive guide in her students' journeys, one breath at a time.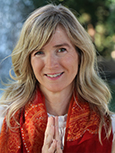 Jennifer Wheeler, E-RYT 500
Jen has been sharing the practices of meditation and yoga in corporate and wellness settings for over 15 years. An E-RYT 500 yoga instructor, Jen holds additional certifications in Integrative Amrit Method Yoga and Integrative Amrit Method Yoga Nidra. Serving as part of the Amrit Yoga Nidra Teaching Staff, she assists Kamini Desai with Yoga Nidra Teacher Training at the Southwest Institute of Healing Arts in Tempe, Arizona. From personal experience with infertility and depression, Jen knows that many of life's gifts often come disguised as challenge. Armed with past experience as an elementary teacher, Jen has an abundance of patience and understanding as well as a good sense of humor. Jen is committed to empowering others with the authentic tools of yoga and has helped hundreds of students and clients become more intimate with their own inner source of peace, strength, and joy.
600 and 800 Hour Yoga Program Instructors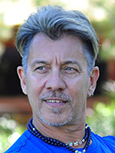 Will Zecco, RYT 500, Hatha-Gong™ Master, Transformational Coach
Will's journey into yoga has been a life changing experience. He complete his 200 teacher training in 2011 and just recently completed his 500 hour teacher training at the end of 2013. A graduate of the Spirit of Yoga/Southwest Institute of Healing Arts and had the honor of training with Mary Bruce. In addition to his yoga training Will has completed his certification in Hatha-Gong™ and is a certified gong master as well as Transformation Yoga Coaching, Polarity 1, Yoga of the Voice/ Kirtan. With experience in education for over 30 years, a singer and ordained minister, it is Will's vision to take Music, Movement and Meditation and bring it out into the world.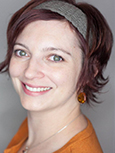 Lisa Grunwald, E-RYT 500
Lisa Grunwald is a certified yoga teacher, having completed her training toward her 500 RYT credentialing through the Yoga Alliance. She is also a certified Yoga Nidra practitioner under Kamini Desai, and received specialized training in: Restorative Yoga with Mary Bruce, Kids Yoga, and under the mentorship of Duane Armitage, is also certified as a Hatha Gong™ Master. After studying under Elizabeth Titelle, Lisa has been a Reiki Master from Dr. Usui's lineage since 2008, as well as a practitioner of 5 Element Aromatherapy and Reflexology for Emotional Release. Lisa's yoga journey began in 2001. She initially sought yoga with the hope that it would be a helpful tool to help her deal with anxiety and depression. With practice, persistence, and a lot of patience, eventually she became free from panic-attacks. Her practice and teaching is rooted in the belief that this world is a unique expression of the divine, and that we are part of it; many of the workshops and classes that are taught by Lisa are focused around themes that bring awareness to this natural link. The freedom that she has found through her yoga practice, and continues to explore, is steeped in the awareness of the infinite support and flow of love that is each person's birthright. She looks at each class as an opportunity to share and gain a deeper understanding of what it means to be created by bliss, for bliss, and to experience bliss.
Specialty Program Instructors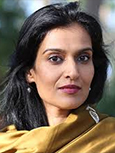 Kamini Desai, PhD, E-RYT 500, Yoga Nidra
Yoga Alliance approved Teacher.
Experiential teacher welcomed in over 10 countries around the world ~ developer of the core program curriculum of the Amrit Yoga Institute – including the Yoga Nidra Professional Training ~ committed to combining mindfulness-based techniques with modern psychology.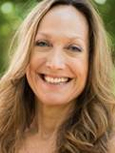 Dr. Marie Bailey (Psy. D., ERYT-500, C-IAYT) Yoga Body Psychology
Dr. Marie Bailey (Psy. D., ERYT-500, C-IAYT) is a Senior Faculty member at the Amrit Yoga Institute in Salt Springs, Florida where she is a trainer in the Amrit Method of Yoga Therapy and Amrit Method Yoga Nidra Professional Trainings. She has a Doctorate in Clinical Psychology and spent many years in her first career as a psychologist. She holds every Amrit Method certification. A Yogi through and through, Marie fell in love with the Amrit Yoga Methods in 2009 when she first met Kamini Desai, Ph.D. and her father Yogi Amrit Desai. Marie is a practicing Yoga Therapist, a teacher, and lecturer. She currently resides in Jacksonville, Florida. Marie is the owner of Emotive Yoga Therapy in Jacksonville, FL.