Meet Our Yoga Studio Instructors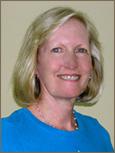 Cecilia Marquis, RYT 500
Cecilia has taught yoga since 2007. She recently completed advanced training at Scottsdale Community College for the 500-hour Registered Yoga Teacher designation from Yoga Alliance. Cecilia earned an Occupational Certificate in Yoga Instruction from SCC in 2012. She has studied both Iyengar and Anusara yoga. Cecilia has attended a number of classes and workshops on meditation, philosophy and pranayama. She is working toward a certification in Teaching Healing Meditation at Paradise Valley Community College. Cecilia has taught a workshop entitled Prop-a-palooza on the use of props in yoga poses, and a number of special sessions for busy professionals entitled Yoga at Your Desk.
Cecilia's yoga classes emphasize proper alignment in poses. Students have an opportunity to be mindful and experience the poses from the inside out, nurturing themselves with compassionate awareness. Cecilia's Hatha Basics class combines asana, meditation and often includes pranayama. She invites students of all abilities to attend her class as either initial instruction in asana, meditation and pranayama, or as a way to review basic principles of alignment and mindfulness.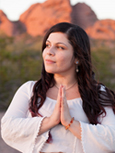 Crystal Price, CYT 500
Crystal fell in love with yoga in 2006 while attending Chandler-Gilbert Community College in Arizona for a degree in Fine Art & Photography. The practice of yoga and meditation helped her obtain peace amidst the chaos and anxiety of the busy and overstimulated lifestyle of modern day. Discovering the transformational healing power of yoga in her life, she decided she wanted to help others obtain peace on their journey as well. Crystal is a 500 hour level Yoga Instructor from the 'Unity' Yoga Teacher Training Program at the Southwest Institute of Healing Arts in Tempe, Arizona. She is also certified in Sound Healing & Meditation and integrates Yoga Nidra, aromatherapy and energy work into her teaching. Crystal is also a professional photographer, a mother to a beautiful little girl named Xyla, an herbalist, and volunteers her time in the urban farming community. She believes in making yoga accessible to everybody at any stage of life and creating a space for students to feel safe and guided as they explore how to utilize the mind, the body, and the breath to create a strong sense of well-being.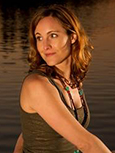 Donna Van Wyk, RYT 200
Growing up in South Africa, Donna is an outdoor enthusiast who has been interested in a colorful array of sports and activates throughout her life. She started her personal yoga practice 10 years ago, realizing it brought balance to her busy life and conditioned her body for other sports. Being a well-versed traveler, Donna found herself at a spiritual retreat one summer in the Canadian gulf islands while she was at a cross roads in her life. It was here that she found the inspiration to take a leap of faith and become a yoga teacher.
Her yoga teacher training at the Spirit of Yoga with Laura McKinzie was life changing. She discovered much more than the physical practice of Yoga as she explored herself, the breath (Pranayama) and how the body functions energetically and anatomically.
The energetic flow of her classes leaves room for some organic movement while being creatively challenging. However she also offers up modifications for all levels of students. She is currently undertaking her advanced yoga teacher training with a strong interest in Core Strength Vinyasa.
Donna loves to share her passion for nature, life and yoga through her teaching.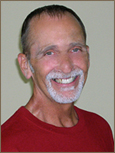 Duane Armitage, E-RYT 500
Duane Armitage is the creator of Hatha-Gong™. Steeped in tradition and driven by the discovery of his personal destiny, Duane has spent years perfecting the ancient art of Gong into a Hatha Yoga practice.
The practice of yoga proved beneficial in dealing with the high level of stress involved in his 30 year career in law enforcement. Upon his retirement, he continued his yogic path and now teaches Yoga Alliance approved 200 hour and Advanced Teacher Training Programs. One of his first teaching jobs was located in a rehab center and he continues to teach weekly as he finds this to be most rewarding.
Duane is a longtime student of the meditative arts with over 2,500 hours of yoga related teaching experience. He obtained his Yoga Teacher Training 200-hour certificate at Southwest Institute of Healing Arts and completed the 500-hour Master Teachers Program at Inner Vision Yoga in Tempe, Arizona.
Gregory Baisden, Ph.D
Gregory Baisden, Ph.D., emphasizes emotional recovery and catalytic change as our "salvation" from a current paradigm of catastrophic exploitation. Gregory weaves Kriya Yoga practices and somatic healing, Archetypal Depth Psychology and Transpersonal Studies, world mythology (particularly Greek, Judeo-Christian, and Hindu), and Tarot and akashic clairvoyance into a resolutionary approach to personal, tribal, and cultural opposition and rivalry.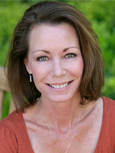 Jackie Niemi, E-RYT 500
Initially appreciating the physical benefits of yoga, Jackie soon discovered its spiritual healing potential. Combining that passion with her love of people, she dedicated herself to intensive training in Yoga, Transformational Yoga Coaching, Yoga Therapy, Toe Reading/Soul Coaching, Life Coaching, Reiki, Yoga Nidra and Meditation. Nurturing, humorous and vulnerable, Jackie holds a space for you to experience the fullness of life in everyday moments. She encourages inner reflection, self-acceptance and connection within and among her students, creating a sense of community in which everyone feels safe and supported. Using gentle yet precise guidance to link breath, movement and awareness, she makes each class meditative and transformational. Whether teaching publicly or one on one, she responds to each student with compassion, understanding and unconditional love that empowers them to access their own innate ability to heal. In addition to her classes her at SOY, Jackie is available for individual or small group sessions, or simply to hold you in prayer. Connect with her on facebook at Heart Flow Yoga and Wellness.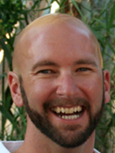 James Turner, RYT 500
James Turner is an avid outdoor enthusiast who loves bringing his lessons from the trail onto the mat. He has backpacked and hiked for over ten years and now has a vision of mirroring the energy and the wisdom of the outdoors with the self-reflection and balance of his yoga classes. James completed his 500-hour certification through Southwest Institute of Healing Arts, and continues on with his education as a yoga teacher for additional life coaching. Using the vibration of the gong, breath work and the movement of yoga he helps guide his students to a new place of self awareness.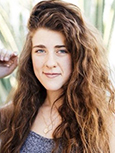 Jenna Gully, RYT 200
Jenna Gully grew up practicing yoga, but it wasn't until she decided to get her YTT 200 certification that she adopted yoga as a lifestyle rather than simply a work out class. Along with her YTT 200 certification, Jenna has received training in Yin, Bhakti, Yoga Anatomy and Core Strength Vinyasa.
Jenna strives to share her passion for yoga and physical wellness while increasing others love and compassion for themselves.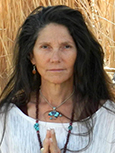 Joan Lloyd Collins, RYT 500
Aho!! Joan began practicing yoga in 2005 as part of a desire to recalibrate her mind and body to address the increasing challenges of work/life balance. She is a RYT- 500 hour level registered yoga teacher with Yoga Alliance. She is a certified Yoga Nidra Facilitator (Amrit Method) and Hatha Gong Master and teaches YIN, Restorative, Power, Yoga Foundations and Meditation. Joan's classes focus on the importance of breath (to move prana energy) and fluid movement to reach mental and physical balance and produce that sense of well-being yoga is uniquely capable of invoking. Her aim is to achieve stillness, greater flexibility, stronger muscles, and proper body alignment. Joan underscores each class with her calm presence, reassuring guidance, and a focus on self-awareness.
As a registered nurse, she brings to her yoga classes a rich knowledge of anatomy and an awareness of the benefits of maintaining a healthy body and diet. Joan holds a bachelor's degree in Nursing and a master's in Health Policy from UC San Francisco. She is also a Yoga Teacher Training coach at Southwest Institute of Healing Arts working with 200-hour level and advanced yoga students. Joan is a student for life, always open to learning. She enjoys hiking out in nature, biking, tending her vegetable garden, sunshine, books, animals, her rescue boxer Imogen, and bringing the joys of yoga to all persons she meets.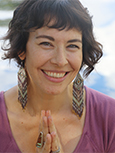 Juli Burdette, RYT 200
Juli found yoga 12 years ago on her self-healing journey after years of suffering from addiction, anxiety & depression. The ultimate peace she experienced through the practice was vital for her recovery & inevitable freedom. She is a dedicated yoga student and instructor with deep passion for the transformative power of the practice and all 8 limbs, on and off the mat. Her studies are rooted in Anusara, Iyengar and Vinyasa, though she honors all lineages and paths.
Juli's teaching journey began in 2009 at Southwest Institute of Healing Arts. Since then, she has studied with numerous master teachers and humbly carries their wisdom to her students. Her classes weave inspiring themes with specific asana sequences, pranayama, singing bowls, energy work, music & meditation. While scoliosis & spinal fusion surgery left Juli with limited mobility in her spine due to titanium rods, it enables her to access a deep compassion for students of all ability levels and physical challenges. She is also a mother, wife & community herbalist who believes that life in this body is a Divine school for the Soul & when we're aware, we can see each lesson & blessing as they unfold. Juli is honored to authentically offer her heart & humor to each student, one breath at a time.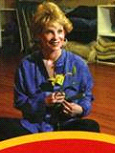 KC Miller, E-RYT 200
Founder of Southwest Institute Healing Arts; Owner of Spirit of Yoga; Spiritual Director of UNITY Yoga Teacher Training; Author & Creator of Transformational Yoga Coaching; Innovator for CoreIntention-HathaTone; YTT 200 teacher; with over 25 years of personal yoga practice; Author of Toe Reading: Are You Walking Your Destined Path? Life Coach, Ordained Minister. KC's yoga classes are varied from deeply spiritual to outrageous wild and fun; she is committed to her personal lifelong mission of touching people and freeing souls in everything she does!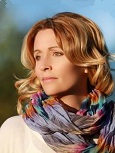 Laura McKinzie, E-RYT 500
Laura fell in love with yoga over 15 years ago and has returned to her mat over and over for the peace, stillness, and joy she finds in that space. She has discovered a way of living and being that brings so much fullness to life and this is what she shares with her yoga students. Through her years of training, she supports her students in navigating the individual path they are on. With a nurturing and loving spirit she guides each student to open up to their own uniqueness and inner strength. Laura has been teaching yoga for over a decade and is registered with the Yoga Alliance as an experienced teacher at the 500 hour level (E-RYT 500). She is currently a lead instructor for the 200 hour "Unity" Yoga Teacher Training Program at Southwest Institute of Healing Arts in Tempe, Arizona. She is also a certified Yoga Nidra Facilitator. Through her years of experience, she creates and adapts classes for the individual student, making yoga accessible to all bodies. Watching students shift from practicing their yoga into Being Yoga is one of the greatest gifts. Laura creates space for students to connect to the peace and joy that they truly are!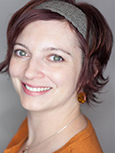 Lisa Gullveig, E-RYT 500
Lisa Gullveig is a certified yoga teacher, having completed her training for her 500RYT credentialing through the Yoga Alliance. She is also a certified Yoga Nidra practitioner under Kamini Desai, and received specialized training in: Restorative Yoga with Mary Bruce, Kids Yoga, and under the mentorship of Duane Armitage, is also certified as a Hatha Gong™ Master. After studying under Elizabeth Titelle, Lisa has been a Reiki Master from Dr. Usui's lineage since 2008, as well as a practitioner of 5 Element Aromatherapy and Reflexology for Emotional Release.
Lisa's yoga journey began in 2001. She initially sought yoga with the hope that it would be a helpful tool to help her deal with anxiety and depression. With practice, persistence, and a lot of patience, eventually she became free from panic-attacks. Her practice and teaching is rooted in the belief that this world is a unique expression of the divine, and that we are part of it; many of the workshops and classes that are taught by Lisa are focused around themes that bring awareness to this natural link. The freedom that she has found through her yoga practice, and continues to explore, is steeped in the awareness of the infinite support and flow of love that is each person's birthright. She looks at each class as an opportunity to share and gain a deeper understanding of what it means to be created by bliss, for bliss, and to experience bliss.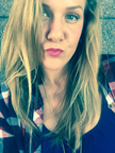 Mandy Kulbacki, RYT 200
Mandy Kulbacki, 200 YTT, has been practicing various styles of yoga for 16 years, including Kundalini, Ashtanga, Hatha, Yin, Restorative and powerful Vinyasa flows, as well as her favorite, Karma yoga. The mat presented itself to Mandy when she was faced with having a metal bar surgically implanted in her back to prevent any further curvature of her progressing scoliosis. A natural loved for yoga developed and only continued to blossom. The way yoga moved through Mandy was a deep sense of connection to herself and to the world around her in new and compelling ways.
Yoga is transformational. At first Mandy thought she was there for the workout, but slowly she noticed these moments of focused awareness. Realizing that she was shifting her way of thinking which started from balancing poses to an-off-the-mat experience that resulted in an overall sense of balance in her day- to-day life. Her life became calmer, her mind more open. She is a true believer behind the magic of transformation that happens on the mat.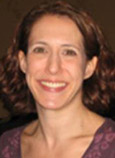 Meredyth Johnson, RYT 200
Meredyth Johnson is dedicated to helping people find peace, balance and healing through yoga. Meredyth is a 500-hour Certified Yoga Teacher and Yoga Therapist. She discovered yoga in 1999 when she was suffering from insomnia and grief. Yoga helped her to slow down, breathe, and open her heart. In 2002 she completed her 200-hour certification at the Southwest Institute of Healing Arts and began teaching. She took a hiatus in 2006 after becoming ill. During her absence from teaching, Meredyth began to see yoga and meditation as tools for healing. She completed her Healing Emphasis Yoga Therapy Certification in 2013 at Inner Vision Yoga. Meredyth believes that healing arises from a deep self-awareness of how our perceptions, beliefs and habits impact our body, mind and spirit. She encourages her students to be in the present moment by bringing awareness to their breath, thoughts, and movements. She believes that yoga mirrors life and invites you to mix things up on your mat, stretch yourself a new way, connect your breath to your movement, put your attention on something uplifting, find the balance between effort and surrender, and then find stillness and feel how these changes heal you.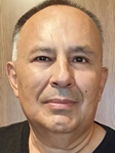 Nacho Verdugo, RYT 200
Ignacio Verdugo, known as "Nacho" is a trained and certified Holistic Health Care Practitioner who has been practicing natural wellness for over 25 years. His knowledge and experience is enhanced by having spent 11 years working in the allopathic medical field.
His practice includes rehabilitative massage, energetic wellness concepts, spiritual life coaching, and healing event facilitation. He is the founder and facilitator of Ignite the Light and Sophia Synergy Light Body Activation. Nacho began studying and practicing Qi Gong 25 years ago and was initially introduced to Qi Gong through Martial Arts. His Qi Gong practice consists of both Medical Qi Gong and Martial Qi Gong, which he combines with a gentle intro-level yoga practice with emphasis on basic foundation and alignment. Having practiced yoga for over 10 years, he has always viewed yoga as a healing modality and presents it as such. Nacho is a 200-hour CYT.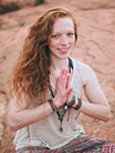 Natalie Hewitt, RYT 200
Natalie is a quirky, fun-loving, free spirit that spent much of her life trying to fit a mold formed by outside judgement and expectations. At age 21, yoga found its way into her life. Although Natalie's yoga journey started out of a desire for a physical change, she slowly began to notice a greater unfolding occurring. On this path she gained a new level of self acceptance and confidence that helped her break free from the mold and become more in tune with her true self. In 2015 she decided she wanted to offer this powerful gift to others, so she began the Yoga Teacher Training program at Southwest Institute of Healing Arts. In August 2015 she became a 200 Hour Certified Yoga Teacher, and she is now in the process of completing her 600 hour training. Natalie currently teaches Hatha, Vinyasa, Yin, and Restorative. In each of her classes, Natalie aims to provide a space where individuals can break free from the fear of judgement and stand powerfully in their true nature.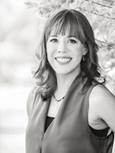 Rebecca Auernheimer, RYT 500
My yoga journey started with a book on meditation which recommended gentle yoga as part of a daily mindfulness practice. I found the mindfulness principles and sitting meditation useful for calming anxiety, stress, and self-judgment. I began to practice gentle hatha yoga and yin yoga intermittently and eventually realized that yoga was THE medicine for me. Yoga is therapeutic for relieving tension and atrophy, restoring ease, and strengthening both body and mind.
My teaching experience includes nidra, yin, slow flow, vinyasa, chair yoga, yoga in the pool, and yoga off the wall. I am certified to teach yoga through the Southwest Institute of Healing Arts, having completed their 600-hour program, and I continue to challenge myself with an Ashtanga vinyasa practice. Learn more about me at www.rebeccalynnyoga.com or find me on Facebook at Rebecca Lynn Yoga.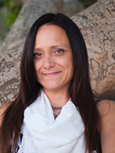 Rose Velasco, RYT 200
After almost half a lifetime of wearing down her body in the career of motorcycle mechanics and many years of back pain resulting from a car accident, Rose found that taking yoga classes at her local gym began to shift her pain into gratitude. While enrolled in the Transformational Psychology Degree program at SWIHA, Rose found her love of Yoga the first day she attended the YTT program back in January 2015.
Rose fell in love with sharing the benefits of yoga so much that she left her previous career behind along with all the drama and pain that came with it. She dove head first into her new career as Yoga teacher, Holistic Nutrition Coach, Life Coach and Thai Yoga Therapy practitioner. Rose enjoys bringing a sense of peace and balance to her mat and offers her students a chance to find that balance of ease and effort within themselves on their mats through breath, alignment and moving meditation so they may bring that practice into their daily lives. Rose currently teaches at two valley studios, offers private in-home Yoga sessions, Thai Yoga Therapy sessions and Life Coaching sessions.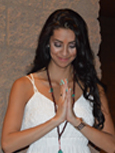 Sandra Briseno, RYT 500
Sandra Briseno's yoga journey began four years ago. She believes that yoga is a big part of who she is and is essential to her life. She completed her YTT 200 certification in May of 2015 and will soon be completing her YTT 500. She is a certified yoga nidra facilitator and has received training in restorative, prenatal, and transformational yoga coaching. She believes yoga is unique and available to everyBODY, therefore she is working to bring the wonderful tools of yoga to the Spanish speaking community. Her deepest desire is holding space and witnessing the light in others, meanwhile providing support for those on their path. Light & Love.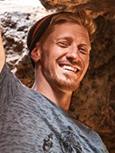 Sean Shelton, RYT 200
Sean completed his teacher training in 2011 and has since become an E-RYT instructor. The desire to become a teacher of yoga came as a result of following 2 major passions teaching and inspiring others to live. Philosophy: Yoga can present a method of losing fear and gaining a clearer view of life. When we lose our fears we gain the ability to take on life at its fullest. This gives us the strength and the clear view to fly through obstacles and make the best of our life. Sean wishes to see the world inspired.
"To see the world in a grain of sand" William Blake.
Interesting/Unique: Teaching from a place of love and inspiration Sean draws on his experiences as a rock climber, diver and adventurer to show a different perspective on life and the practice. He also holds a degree in Psychology from ASU and draws many parallels to the studies of yoga. This has also fueled his passion for the teachings and knowledge of yoga.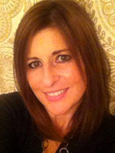 Stacey Scibelli, RYT 500
I took my first yoga class sixteen years ago and have been hooked since my first downward facing dog. As I was challenged in my life, yoga was there waiting for me, calming me, healing me, even through the roughest moments. This beautiful practice of yoga has taught me to breathe, and be fully present in my own experience and appreciate each moment for what it is. I was fortunate to study and receive my 200RYT from The Spirit of Yoga in January of 2015, and am currently working on completing my 500RYT here at SOY as well. I have additional certifications in Yoga Nidra, Yin, Hatha Gong, and Transformational Yoga Coaching. When I am not teaching or practicing yoga I am hanging with my three amazing boys, my husband, and two of the most spoiled dogs on the planet, and pursuing my certification in Holistic Nutrition at SWIHA. I am so grateful to be teaching at this amazing studio that has taught me so much. See you on the mat! Namaste.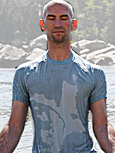 Stuart Rice, E-RYT 500
Stuart Rice, E-RYT 500, has committed his life to providing yoga practices and teachings that heal, transform, and inspire others. Through his own study of yoga asana, pranayama, mantra, mudra, and meditation, Stuart has created his own synthesis practice that provides for the body, breath, mind, and spirit of his students. A natural teacher and healer, Stuart has literally guided thousands in workshops, teacher trainings, and group asana practices, all with the goal of awakening people to their full potential. Stuart gives thanks to the Divine for all the many blessings he has received and continues to receive in all forms.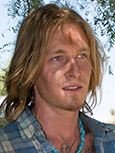 Trevor Reinhart, RYT 500
First introduced to Yoga in high school, he found himself coming back to the practice during his time with the Marines as a Force Reconnaissance Scout Sniper.
After the service, an adventure to the circus in S Florida, in early Nov 2012 Trevor suffered a fatal automobile accident; which cost him his life for 8-11 minutes.
Upon fully returning; baffling the nurse who found him walking around. The next day Trevor passionately dove headfirst into his practice of Yoga; tugging on every loose thread revealed from the experience. His journey has reintroduced him to old friends, Energy works, Hatha Gong, Yoga Nidra (Yogic Sleep), Kundalini, Transformational Yoga Coaching and the familiar variety of Pranayama. With only the Journey, and an ever changing direction, Trevor continues to explore and revel in the mysteries of Life, and Love.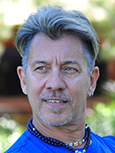 Will Zecco, RYT 500 & Hatha-Gong™ Master – Transformational Coach
Will's journey into yoga has been a life changing experience. He complete his 200 teacher training in 2011 and just recently completed his 500 hour teacher training at the end of 2013. A graduate of the Spirit of Yoga/Southwest Institute of Healing Arts and had the honor of training with Mary Bruce. In addition to his yoga training Will has complete his certification in Hatha-Gong™ and is a certified gong master as well Transformation Yoga Coaching, Polarity 1, Yoga of the Voice / Kirtan. With experience in education for over 30 years, a singer and ordained minister, it is Will's vision to take Music, Movement and Meditation and bring it out into the world.