Meet Our Yoga Studio Instructors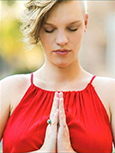 Arrow indigo RYT 800 YNF
Arrow is passionate about educating and empowering others to thrive & live a conscious, balanced & happy life in body, mind and spirit. Arrow believes yoga is tool that reflects your life back to you through practice of consciousness. It is Arrow's intention to educate and empower you to live mindfully, with attention and intention, in alignment with your own value system.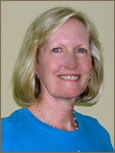 Cecilia Marquis, RYT 500, E-RYT 200
Cecilia has taught yoga since 2007. She completed advanced training at Scottsdale Community College for the 500-hour Registered Yoga Teacher designation from Yoga Alliance. Cecilia earned an Occupational Certificate in Yoga Instruction from SCC in 2012. She has studied both Iyengar and Anusara yoga. Cecilia has attended a number of classes and workshops on meditation, philosophy and pranayama. She earned a certification in Teaching Healing Meditation at Paradise Valley Community College in 2013. Cecilia has taught a workshop entitled Prop-a-palooza on the use of props in yoga poses, and a number of special sessions for busy professionals entitled Yoga at Your Desk. Cecilia's yoga classes emphasize proper alignment. Students have an opportunity to be mindful and experience the poses from the inside out, nurturing themselves with compassionate awareness. Cecilia's Hatha Basics class combines asana, meditation and often includes pranayama. She invites students of all abilities to attend her class as either initial instruction in asana, meditation and pranayama, or as a way to review basic principles of alignment and mindfulness.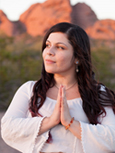 Crystal Price, CYT 500
I fell in love with yoga while attending Chandler-Gilbert Community College in Arizona. Yoga and meditation helped me cope after years of dealing with depression and anxiety. Discovering the healing power of yoga in my life, I decided I wanted to help others obtain peace on their journey as well.
I am a 500 hour Registered Yoga Teacher with Yoga Alliance and continue to study and teach at the Southwest Institute of Healing Arts and Spirit of Yoga in Tempe, AZ. I am passionate about integrating Sound Healing, Reiki, Yoga Nidra meditation, Herbalism, Nutrition and Environmental Regeneration throughout my teachings and life.
I truly believe in making yoga accessible to every BODY at any stage in life and creating a space for students to feel safe and guided as they explore how to utilize the mind,b body, and breath to create a strong sense of well-being.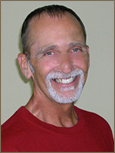 Duane Armitage, E-RYT 500
Duane Armitage is the creator of Hatha-Gong™. Steeped in tradition and driven by the discovery of his personal destiny, Duane has spent years perfecting the ancient art of Gong into a Hatha Yoga practice.
The practice of yoga proved beneficial in dealing with the high level of stress involved in his 30 year career in law enforcement. Upon his retirement, he continued his yogic path and now teaches Yoga Alliance approved 200 hour and Advanced Teacher Training Programs. One of his first teaching jobs was located in a rehab center and he continues to teach weekly as he finds this to be most rewarding.
Duane is a longtime student of the meditative arts with over 2,500 hours of yoga related teaching experience. He obtained his Yoga Teacher Training 200-hour certificate at Southwest Institute of Healing Arts and completed the 500-hour Master Teachers Program at Inner Vision Yoga in Tempe, Arizona.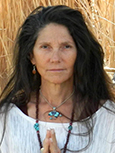 Joan Lloyd-Collins, RYT 500, E-RYT 200, YACEP
Aho!! Joan's classes focus on the importance of breath (to move prana "life force energy"), engage bandha's and fluid movement to reach mental and physical balance and produce that sense of stillness that yoga is uniquely capable of invoking. As a registered nurse, she brings a rich knowledge of anatomy and alignment to receive benefits of maintaining a healthy body. Joan holds a bachelor's degree in Nursing and a master's in Health Policy from UC San Francisco. Joan is a student for life of the practice of Ashtanga yoga, and always open to learning. Teaching Styles: Yoga Nidra (Amrit), Hatha, YIN, Restorative, Power, and Ashtanga.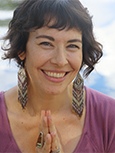 Juli Burdette, RYT 200
Juli is grateful to serve the world by offering the gift of yoga, sound healing & meditation. Yoga was given to her 14 years ago in a time when she was struggling with debilitating addiction, anxiety & depression. Her ongoing recovery & spiritual practice is an integral part of her life and teaching. She completed her 200 hr teacher training in 2010 at the Southwest Institute of Healing Arts and has since continued learning from master teachers from around the world. As a trained vocalist, life came full circle when Juli found kirtan (sacred chanting) and sound therapy through yoga. She intuitively infuses crystal & tibetan singing bowls, drum, harmonium and her powerful voice into her classes & private sessions. As a mother, wife, clinical herbalist, sound healer, poet & intuitive energy guide, Juli believes that life in this body is a school for the soul. Her teaching & presence remind us that yoga is much more than bending into shapes. It is the Divine Consciousness of Everything that exists within & around us. Juli strives to be a gentle & supportive guide in her students' journeys, one breath at a time.
"If you want to sing out, sing out. And if you want to be free, be free. 'Cause there's a million ways to be, you know that there are." –Cat Stevens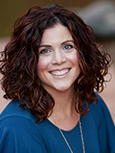 Kate Shipp, 500ERYT, YACEP
Kate Shipp is a certified Yoga Therapist through I AM Yoga Therapy™ from the Amrit Yoga Institute, as well as through Phoenix Rising Yoga Therapy. She completed her 600hr Yoga Teacher Training at SWIHA in 2011. She holds a safe, compassionate space for you to remember your wholeness, to see yourself from the lens of worthiness and grace, to embody your birthrights of peace and joy, and to fully thrive!
She meets you where you are and teaches you to create mindful steps forward to bring you where you want to be. She empowers you to cultivate safety within your body, and guides you to embrace your inner strength by empowering positive choice and resilience. Kate facilitates from a place of integrity and immovable faith that comes from her own fearlessness in healing and integrating past traumas to reveal a joy-filled, abundantly blessed life. She is vulnerable, authentic, and emotionally expressed in her teachings. She believes that the pathways of healing live within the body, and by using the teachings of yoga, you can access these windows of wisdom to reveal your radiant Self.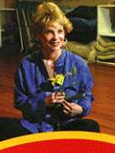 KC Miller, E-RYT 200
Founder of Southwest Institute Healing Arts; Owner of Spirit of Yoga; Spiritual Director of UNITY Yoga Teacher Training; Author & Creator of Transformational Yoga Coaching; Innovator for CoreIntention-HathaTone; YTT 200 teacher; with over 25 years of personal yoga practice; Author of Toe Reading: Are You Walking Your Destined Path? Life Coach, Ordained Minister. KC's yoga classes are varied from deeply spiritual to outrageous wild and fun; she is committed to her personal lifelong mission of touching people and freeing souls in everything she does!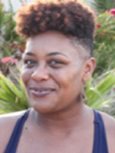 Kimberlee Morrison, RYT 500
Kimberlee discovered yoga in 1998, when her grandmother handed her Robert Hittleman's 28-Day Yoga Program. However, her practice began in earnest in 2010, when she bought a 60-day pass to a local yoga studio. That 60-day pass became a gateway to a regular practice and planted the seed for her desire to become a yoga teacher. Kimberlee earned her 600 hour certification at the Southwest Institute of Healing Arts, and has made it her mission to dispel the idea that yoga is only for the already flexible and strong, by empowering people to build a sustainable yoga practice and connect to their own inner and outer strength.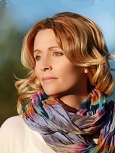 Laura McKinzie, E-RYT 500
Laura's passion and dedication to the practice of yoga was the catalyst to her becoming a Yoga Teacher over 15 years ago. She is an experienced teacher at the 500hr level (E-RYT 500) as well as the founder of It's a Succulent Life, which inspires people to live their best life now through the practice of Yoga and Yoga Nidra. She is the Director of the 200hr Yoga Teacher Training Program at Southwest Institute of Healing Arts (SWIHA) in Tempe, Arizona. Since 2012, Laura has led the 200hr "Unity" Yoga Teacher Training Program at SWIHA, teaching hundreds of students the ancient science of yoga. She is a Yoga Nidra Facilitator having completed the Advanced Amrit Yoga Nidra Training Program and is a part of the Amrit Yoga Nidra Teaching Faculty at SWIHA as well as an Amrit trained Yoga Therapy/Body Psychology Teacher and Facilitator. As a student of yoga for close to two decades, she feels the true gift of yoga is carrying the peace and joy found on the mat into every aspect of life. Through her years of experience, she creates and adapts classes that inspire students to open up to their own uniqueness and inner strength. Laura has discovered a way of living and being that brings so much fullness to life and this is what she shares with her students.
"We are all just walking each other home" – Ram Dass
Leah Lackland, RYT 500
Leah Lackland graduated from Southwest Institute of Healing Arts in 2012 with a degree in Mind and Body Transformational Psychology, receiving certificates in Transpersonal Hypnotherapy, Transformational Life Coaching and Holistic Nutrition. Reluctantly, she returned to school in 2016 studied Yoga Teacher Training under the 800 program offered at Spirit of Yoga. Leah hadn't had a good experience when attending my first yoga class, but was constantly receiving strong signs to study the practice. There she found her worth, her body and purpose on the mat. It is her belief that we all are living life in vessels that were perfectly made and seeing life through eyes whose perspectives are unique. These are the truths that she hopes to share with her students. Leah Lackland's melodic practices are created to evoke body appreciation and embody euphoria.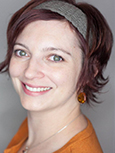 Lisa Gullveig, E-RYT 500
Lisa Gullveig is a certified yoga teacher, having completed her training for her 500RYT credentialing through the Yoga Alliance. She is also a certified Yoga Nidra practitioner under Kamini Desai, and received specialized training in: Restorative Yoga with Mary Bruce, Kids Yoga, and under the mentorship of Duane Armitage, is also certified as a Hatha Gong™ Master. After studying under Elizabeth Titelle, Lisa has been a Reiki Master from Dr. Usui's lineage since 2008, as well as a practitioner of 5 Element Aromatherapy and Reflexology for Emotional Release.
Lisa's yoga journey began in 2001. She initially sought yoga with the hope that it would be a helpful tool to help her deal with anxiety and depression. With practice, persistence, and a lot of patience, eventually she became free from panic-attacks. Her practice and teaching is rooted in the belief that this world is a unique expression of the divine, and that we are part of it; many of the workshops and classes that are taught by Lisa are focused around themes that bring awareness to this natural link. The freedom that she has found through her yoga practice, and continues to explore, is steeped in the awareness of the infinite support and flow of love that is each person's birthright. She looks at each class as an opportunity to share and gain a deeper understanding of what it means to be created by bliss, for bliss, and to experience bliss.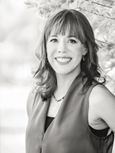 Rebecca Auernheimer, RYT 500
My yoga journey started with a book on meditation which recommended gentle yoga as part of a daily mindfulness practice. I began to practice gentle yoga and yin yoga and discovered that yoga was like medicine. The physical postures release tension, clear out atrophy, and open up spaciousness in the tissues of the body. Yoga brings me a sense of well-being and ease. My teaching style is focused on feeling into the pose to find the balance between effort and ease, between challenging the body and being kind to the body. We put our bodies in a position to feel the stretch, to feel the edge of that resistance, and then breathe into it. With breath and patience, opening begins to occur, releasing tension and encouraging a sense of ease. My teaching experience includes nidra, yin, restorative, slow flow, vinyasa, chair yoga, and yoga off the wall. I am certified to teach yoga through the Southwest Institute of Healing Arts (SWIHA), having completed their 600-hour program.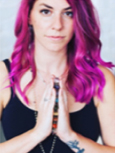 Sharon Rose Ducati, RYT 500
Sharon Rose is a wanderlust stricken desert dweller. Her passion for travel and adventure led her from Washington, DC to Arizona in 2015. Sharon began practicing yoga in 2013 and quickly found herself on a new path in her career. Over two years she transitioned out of hospitality and into her yoga teacher training. Sharon Rose embodies the feminine energy of the Goddess and integrates this into her classes. She creates a space for students to explore their emotions and physical bodies as she moves them mindfully through each posture. Her styles of teaching include yin, vinyasa, and embraces reiki, crystal, sound, and aromatherapy healing. Sharon is also a Holistic Lifestyle & Empowerment Coach and hosts women's coaching events monthly.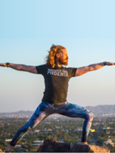 Sean Shelton, E-RYT 200, YACEP
The desire to become a teacher of yoga came as a result of following 2 major passions teaching and inspiring others to live. Yoga can present a method of losing fear and gaining a clearer view of life. When we lose our fears we gain the ability to take on life at its fullest. This gives us the strength and the clear view to fly through obstacle and make the best of our life. Sean wishes to see the world inspired. Teaching from a place of love and inspiration Sean draws on his experience as a rock climber, diver and adventurer to show a different perspective on life and the practice. He holds a degree in Psychology from ASU and draws many parallels to the studies of yoga. This has also fueled his passion for the teachings and knowledge of yoga. Teaching Styles: Ashtanga, Krama, Yin, Vinyasa.
Stacey Scibelli, E-RYT 500 YACEP
I took my first yoga class sixteen years ago and have been hooked since my first downward facing dog. As I was challenged in my life, yoga was there waiting for me, calming me, healing me, even though the roughest moments. This beautiful practice of yoga has taught me to breathe, and be fully present in my own experience and appreciate each moment. When I am not teaching or practicing yoga I am hanging with my three amazing boys, my husband, and two of the most spoiled dogs on the planet. I am so grateful to be teaching at this amazing studio that has taught me so much. See you on the mat! Namaste.
Teaching Styles: Yoga Nidra, Yin, Hatha Gong, and Transformational Yoga Coaching.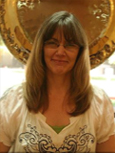 Tara Walker-Munroe, RYT 500
Tara has a BA in dance. She graduated from the 800 hour yoga teacher training program at Southwest Institute of Healing Arts in June of 2014. She teaches Hatha Gong at various studios throughout the valley. She assists Duane Armitage in his Hatha Gong teacher training at Spirit of Yoga. Tara is trained in Yoga for PTS, Yoga for the 12-step community, Hatha Gong, Yin and Restorative. She loves the healing ability of yoga and enjoys bringing it to special populations.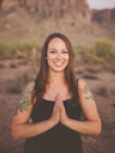 Tristen Reis, RYT 500
Yoga has been a part of Tristen's life for many years and was what catapulted her into her transformation process. After experiencing anxiety and depression, yoga was what brought the light back into her life. After realizing the healing power of yoga, Tristen left Massachusetts and began the Yoga Teaching Training program at SWIHA. She completed the 800 hour Advanced Yoga Teacher Training program specializing in Polarity, Yin, Restorative, Transformational Yoga Coaching, and Prenatal. Yoga is the foundation of Tristen's self-discovery and healing. She says the most rewarding part of teaching for her is holding sacred space for students while they discover what yoga has to offer.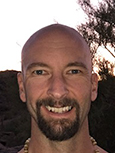 James Turner – RYT500
James Turner is an avid outdoor enthusiast who loves bringing his lessons from the trail onto the mat. He has backpacked and hiked for over ten years and now has a vision of mirroring the energy and wisdom of the outdoors with the self-reflection and balance of his yoga classes. James completed his 500-hour certification through Southwest Institute of Healing Arts, and continues on with his education as a yoga teacher for addition life coaching. Using the vibration of the gong, breath work and the movement of yoga, he helps guide his students to a new place of self-awareness.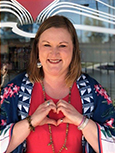 Jenny Sirwet – RYT500
As a former athlete who has experienced many injuries, Jenny was drawn to yoga in 2003 and practiced off and on for many years. She suffered a serious back injury in 2014 and that is when she found her true love of yoga. In August of 2016, she had lumbar spine surgery and through her mending process her physical therapist incorporated yoga. Through her own personal experience Jenny found her calling to become a yoga teacher. She completed her 500 hour yoga teacher training at Spirit of Yoga (Southwest Institute of Healing Arts). The mindset piece of yoga really appeals to Jenny. She believes that positive is on purpose. That there is always a silver lining, sometimes we have to search hard for it, but it is there. Jenny has been able to make a new practice of yoga. She enjoys sharing the mind, body and spirit essence of yoga with other. Jenny's story is one of hope; from lumbar surgery to yoga teacher…yoga is for everyBODY.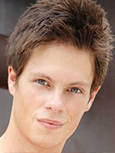 Joshua Moke – RYT500
Joshua's yogic journey started at a young child. He grew up learning the lessons of yoga and his asana (the physical practice of yoga) began when he was in his early teens. He has a desire to share all of his understanding an upbringing with anyone that will listen. Warm and sincere, he always endeavors to meet anyone at their level and give the safest, most transformative classes he can. With a background in Kinesiology (the study of the body in motion) and a love for yoga and its guidance, it was recently that he actually thought of teaching it to others. Turning his passion into reality, he became trained as a Yoga Instructor, Transformational Yoga Coach, Life Coach and Toe Reader; all while completing several courses in Polarity and Cranial Sacral Unwinding at the award-winning Southwest Institute of Healing Arts.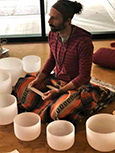 Michael DeNuzio – RYT500
Michael is a dedicated yoga teacher and practitioner. He enjoys bringing a meditative presence to all kinds of Yoga modalities as is his own practice – varied and integral. Michael has a deep understanding of Yogic Philosophy and often weaves these themes into his classes. These ideal and practices have helped Michael heal and rise from the many deep lows of life. Made of a watery sun sign, and fiery moon sign, he has a deep intuition and appreciation for duality polarity, and the middle path, that which leads to joyous peace. He believes Yoga to be a perfect complement to any other physical, healing or spiritual practices. Yoga "practice" is practice for life. Everything one learns on the mat directly relates to growth in one's life off the mat. Michael teaches from a place of complete non-judgement and unconditional love, and finds no greater joy than helping other find those same feelings within and for themselves. He has completed 600 hours of Yoga Teaching Training that include Hatha, Vinyasa, Yoga Nidra, Hatha Gong, Yin, Sound Healing and Yoga for Trauma and PTSD. Michael looks forward to future trainings to further share Yoga with the community and the world.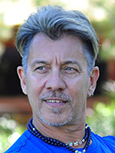 Will Zecco, E- RYT 500
Will's journey into yoga has been a life changing experience. He complete his 200 teacher training in 2011 and just recently completed his 500 hour teacher training at the end of 2013. A graduate of the Spirit of Yoga/Southwest Institute of Healing Arts and had the honor of training with Mary Bruce. In addition to his yoga training Will has complete his certification in Hatha-Gong™ and is a certified gong master as well Transformation Yoga Coaching, Polarity 1, Yoga of the Voice / Kirtan. With experience in education for over 30 years, a singer and ordained minister, it is Will's vision to take Music, Movement and Meditation and bring it out into the world.