Answer the Call…
Become a Teacher through Yoga Teacher Training!
Are you looking to deepen and expand your yoga practice, connect to your true self, and learn to share the physically, mentally, and spiritually transformative power of yoga with others?
SWIHA's Yoga Teacher Training programs are focused on educating future yoga teachers in a diverse spectrum of practices, blending Eastern and Western philosophies and approaches. We aim to create health, well-being, and deep spiritual connection.
At SWIHA, we believe that teaching yoga is a truly life-changing experience and a living practice—one of transformation both on and off the mat. Whether you are looking to prepare yourself for a sustainable career as a self-employed yoga instructor with your own holistic business or as a future employee of a yoga studio or fitness facility, we have a program to fit your goals and dreams!
Yoga Teacher Training at Southwest Institute of Healing Arts
The nationally accredited Yoga Teacher Training programs offered at a 200-, 600-, and 800-hour programs are designed to allow students to receive their Yoga Teacher Training certificate
Through Yoga Alliance®. This internationally-recognized organization aims to celebrate the diversity of yoga, serve as an advocate for safe yoga practices, self-regulation, and universal access to yoga, create space for education and community, and provide guidance in creating effective business practices for yoga instructors.
All YTT courses and programs at SWIHA are taught by instructors who are registered with Yoga Alliance as E-RYT 500s, meaning that they have completed a 500-hour training program of their own and logged a minimum of 2,000 hours of teaching experience over at least four years.
In addition to our well-qualified, fully-committed faculty, our full-service Success Center will be there every step of the way to help with entrepreneurial coaching, full licensing support, and a lifetime commitment of job placement assistance. Upon completion of your training with SWIHA, you are welcome to return at any time to audit the courses you've taken at no extra charge. Financial aid is available to those who qualify for programs of 600 hours or more.
---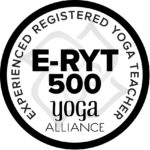 Sign up below to speak with an Admissions
Coach about our Yoga Teacher Training
Yoga Teacher Training Programs

(Click program title for more information)
This basic teacher training certificate can be completed in just over four to seven months and is designed for those seeking a foundational education in yoga.
This twelve-month program builds upon our basic certificate by providing future yoga instructors with the opportunity to choose a specialization that will enhance their offered services.
This sixteen-month program provides the most comprehensive teacher training, with a customizable curriculum containing 400 hours of advanced yoga, 200 hours of yoga-centered specialties, and 200 hours of specialty electives such as Aromatherapy, Life Coaching, Polarity, Reflexology, or Reiki.